WE OFFER A VARIETY OF SOCIAL MEDIA MANAGEMENT SERVICES TO HELP YOUR BUSINESS BLAST OFF
More traffic to your website means more sales, plain and simple. Sometimes, it is the actual getting there that can be difficult. Our social media website traffic campaigns are tailored to identify your best potential target market specific to the product or service you are promoting. We do this through audience targeting, keyword analysis, and specialized artwork designed to generate online engagement.
Creating a successful and profitable social media strategy starts with a foundation of engagement. When you have strong relationships with customers, they are more apt to like, comment on, and share your content – which expands your campaign reach and creates an ongoing flow of social signals (tweets and likes) that have the ability to improve your website's search rankings. We have perfected the art of creating engaging and profitable social media strategies for our clients. Let us do the same for you.
If you aren't a seasoned social media marketing pro (like us), then you might be stumped as to why your company's social media pages just won't grow. Because the rules of social media are constantly evolving and changing, so do our social media strategies, which ensures you have a steady increase in followers, which leads to more word-of-mouth advertising, which leads to more business. It also doesn't hurt that we take into account more than 500 demographic variables to target potential followers who are best matched to your offerings.
Frustrated because you are posting like a banshee, but seeing no improvement in your website's organic search rankings? Social signals (tweets and likes) are important for improving organic search – if you know how to go about it. Google likes to see traffic coming from social signals, because it's a sign that your website is being talked about. When those social signals turn into backlinks (links from third-party websites) and social shares – BAM! – you've just turbocharged your organic search efforts. Sound complicated? It is, but you don't have to worry about it when we're on your team.
The Social Media Solution You've Been Searching For.
Our up-front research creates a map of where your social media platforms are now and where you would like to see them go. We take the products and services you are seeking to promote, conduct hashtag and keyword research to maximize results, and make sure every social media post is optimized right out of the gate.
After we lay the foundation of your social media strategy by identifying the best way to reach your target audience, we develop campaigns specific to each social media platform. We create a calendar based around your quarterly goals and then develop specific, weekly posting schedules that we share with you.
We used sophisticated software to closely monitor your social media profiles, ensuring we are maximizing your returns. We analyze which types of creatives are outperforming others and also monitor posting times to optimize post reach, making sure your customers, potential customers, and followers are always engaged and sharing.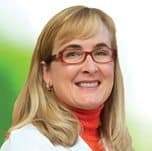 LeadWorks has been instrumental in positioning our brand in a very competitive market. They overhauled our website, drove up conversation rates, improved our search rankings and website traffic, and expanded our presence on social media. Their marketing efforts have generated hundreds of thousands of dollars in additional revenue for our practice.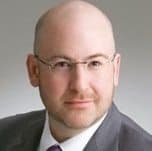 The LeadWorks team are top-notch lead-generation professionals. They think and act like true business partners. They are trustworthy, tireless, strategic, and results-driven! I highly recommend LeadWorks for any business that wants to boost their presence online and connect with their target audience.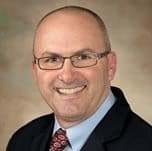 LeadWorks has been an incredible partner for us. Their knowledge of digital marketing is only surpassed by their willingness to be a true partner with our company. Their commitment to help us achieve our business goals cannot be overstated. We see LeadWorks as an extension of our own team, and we rely on them for both strategy and execution.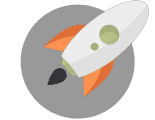 We're Here To Help Your Business Blast Off!
Through Problem-Solving, Creative Ideas, Innovation, Execution & Sheer Determination